Search
Exercise Search Results
Viewing All Exercises. 63 exercises viewing 31 - 40 of 63
Check Out These Products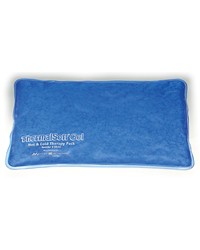 Model Number : 98320
ThermalSoft® Gel - Half Size Gel Pack—6 per case
ThermalSoft® Gel - Half Size Gel Pack—6 per case Ideal for smaller areas such as the hand and face.
In stock
- Ships in 3-5 Business Days
---

Model Number : 162.053
Sissel® Step-Fit® Mat
The Sissel Step Fit can be used for sensory motor training after injury of the muscle ligaments to foot, ankle, knee and hip. It is also great for proprioceptive training after injury or surgery. Specifications Sissel Step Fit: Promotion of ...
In stock
- Ships in 3-5 Business Days
---