Search
Exercise Search Results
Viewing All Exercises. 63 exercises viewing 46 - 55 of 63
Check Out These Products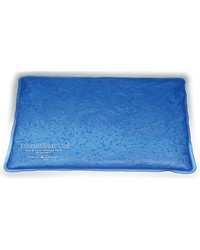 Model Number : 98310
Standard Gel Pack—6 per case
ThermalSoft® Gel Hot and Cold Packs, Standard Gel Pack—6 per case. Standard size for low back and other larger parts of the body.
In stock
- Ships in 3-5 Business Days
---

Model Number : 121.006.20
SISSEL® DorsaBack without Pad, gray
SISSEL® DorsaBack, without pad, gray Comfortable sitting every­where! Prevention and rehabilitation of back problems Comfortable sitting everywhere – on all chairs, even too soft or deep ones, on all couches Supports the entire ...
In stock
- Ships in 3-5 Business Days
---